Wooden Balance Bike w/ Wicker basket
Includes wicker basket & bike stand
This product earns you
000

pts
This product earns you
000

pts
Personalise your Wooden Balance Bike w/ Wicker basket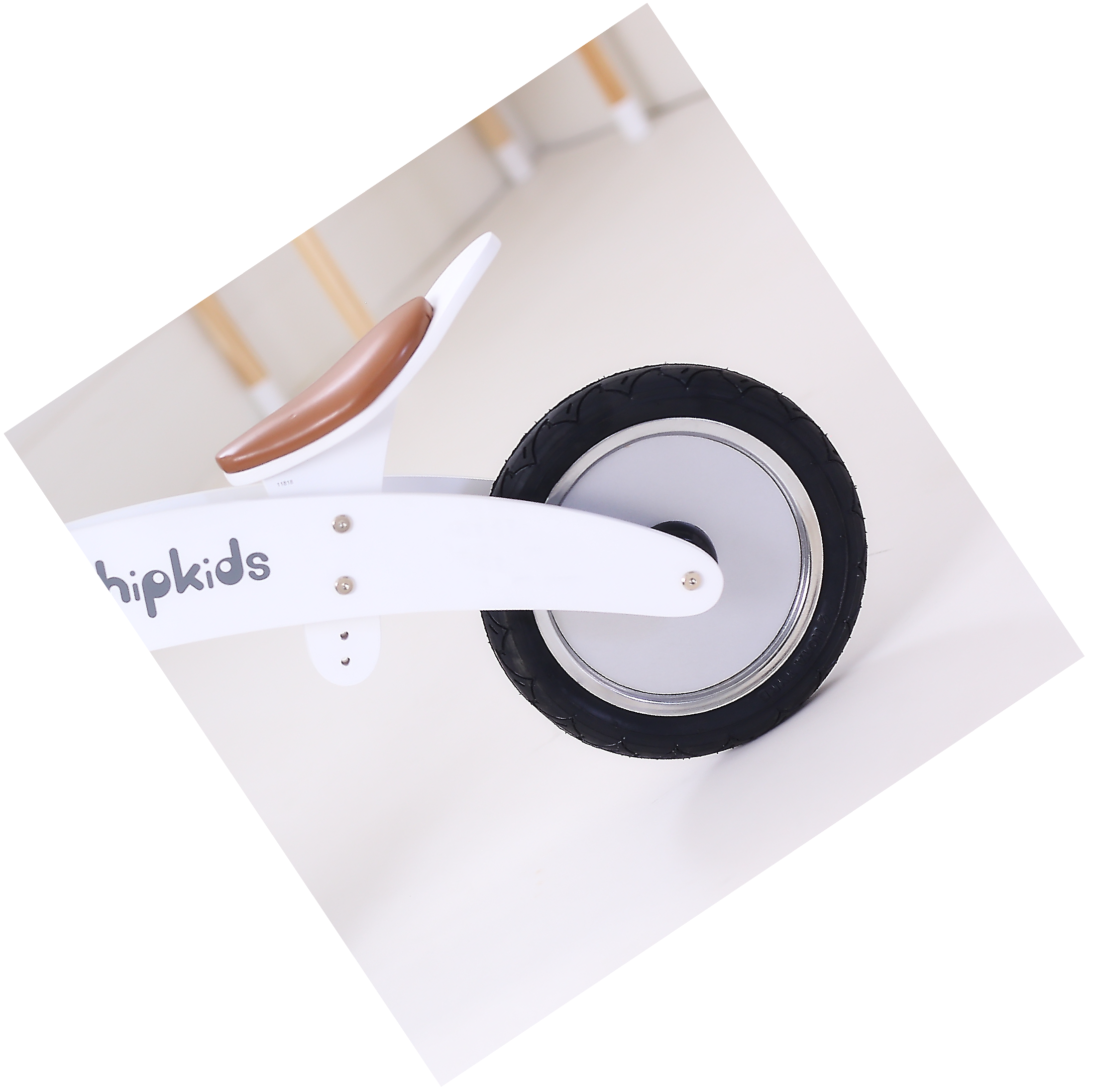 Personalise your Wooden Balance Bike w/ Wicker basket
Your text (please enter text)
NB: Your Name Sticker purchase will be delivered separately
If you have chosen to personalise a product with your Child's name and a personalised name sticker is required, you will receive your name sticker within 10 - 14
working days from purchase date in a separate delivery. If embroidery is required you will receive your personalised product within the normal delivery guidelines set out in our Delivery & Shipping Page
Why the delivery price difference?
Our Freight Partners have introduced a reduction in delivery rate for deliveries of large and over-sized items to a business/commercial address. Please select appropriate destination for your delivery at checkout.
Description
This classic style wooden Balance Bike comes with a BONUS Wooden Bike Stand and detachable Wicker Basket.
Finished in retro colours, this adorable balance bike includes a leatherlike padded tan seat and matching soft handle grips.
You can also make your Balance Bike extra special by personalising it with your child's first name! These name stickers are available in colours: white or black and can be purchase separately below for a small extra cost.
This pedal free bike is the ideal first bicycle for your little one, it encourages rapid development of balance and fine motor skills and in no time at all your toddler will be ready to ride a pedal bike
This balance bike is light weight yet sturdy perfect indoors as well as out. When ridden inside, the rubber Tyres and soft handle bar grips help protect from damage to walls and furniture.
Features
Can be personalised with your child's name 
includes Wooden Bike Stand
Front detachable Wicker Basket
Safety warning bell mounted to handle bars
Adjustable seat height to grow with your child
Solid yet light weight construction made from birch ply wood
Non Toxic Paint
Soft tan handle bar grips
Cushioned tan leather like seat
Restricted steering head and foam inserts to prevent over turning and protect fingers
Suitable for children aged 2.5 to 5 yrs
Complies with European and Australian safety standards
Carry max weight of 25Kgs
Available in Colours: Pink, White or Aqua Bike
Dimensions: 85cm x 57cm x 39cm Seat height min 39cm, Seat height max 44cm, Handlebars width 375mm, Reach seat to handlebars 300mm, Weight 5kg
Due to being handmade, there may be some slight variations on each wicker basket.
Please Note:  Requires adult assembly and HipKids recommends children wear a helmet at all times when riding a balance bike.  To assist in your decision making process, please see our guidelines to help you make an informed decision about which bike is right for your little one. 
Product Care: We recommend that all bikes be stored indoors, away from water and out of the weather elements. Warranty is void unless stored appropriately
Share the journey
In your homes #hipkids