Doll Bed Cot
Perfect for practising nurturing skills
This product earns you
000

pts
This product earns you
000

pts
Personalise your Doll Bed Cot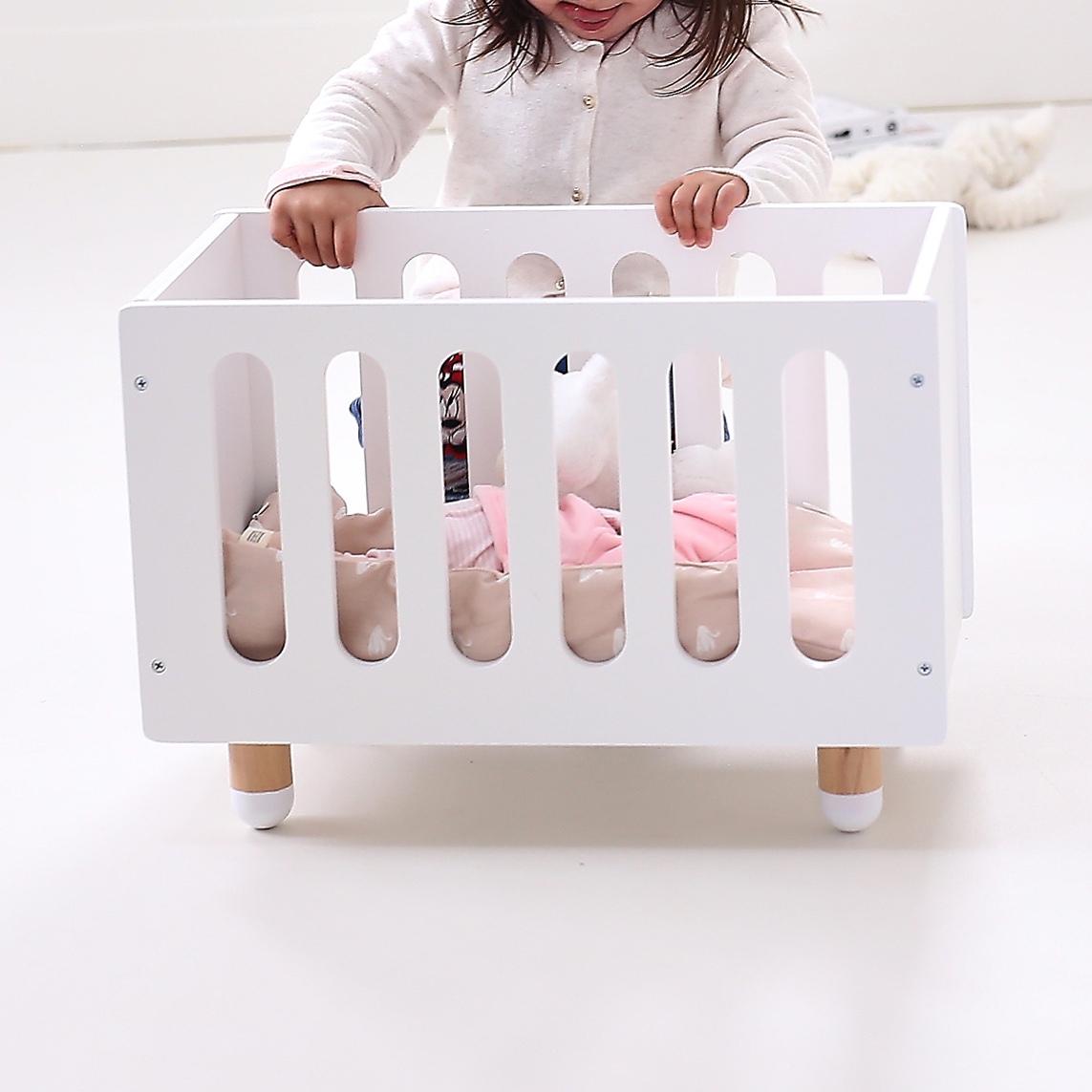 Personalise your Doll Bed Cot
Your text (please enter text)
NB: Your Name Sticker purchase will be delivered separately
If you have chosen to personalise a product with your Child's name and a personalised name sticker is required, you will receive your name sticker within 10 - 14
working days from purchase date in a separate delivery. If embroidery is required you will receive your personalised product within the normal delivery guidelines set out in our Delivery & Shipping Page
Why the delivery price difference?
Our Freight Partners have introduced a reduction in delivery rate for deliveries of large and over-sized items to a business/commercial address. Please select appropriate destination for your delivery at checkout.
Description
This doll bed is perfect for play with friends or for role play at quiet time. Your little one can practise their nurturing skills by tucking their much loved teddy or doll into bed.
Dimension: L50x W28 x H35cm
Colours available in Pink and White
Material: E1 Standard MDF + solid timber legs
To make this gift extra special, have this beautiful cot personalised with your Child's First Name. For a small additional cost, you can order your personalisation name sticker
Meets Australian Toy Safety Standards AS/NZS ISO 8124, suitable for Children aged 2+
Share the journey
In your homes #hipkids
Product benefits
fosters emotional & social development
develops fine motor skills
30 Day Money Back Guarantee
1 Year Warranty
Meets Australian Safety Standards