White Ride on Walking Toy Horse Unicorn - Small
Great fun & strengthens little legs
This product earns you
000

pts
This product earns you
000

pts
Personalise your White Ride on Walking Toy Horse Unicorn - Small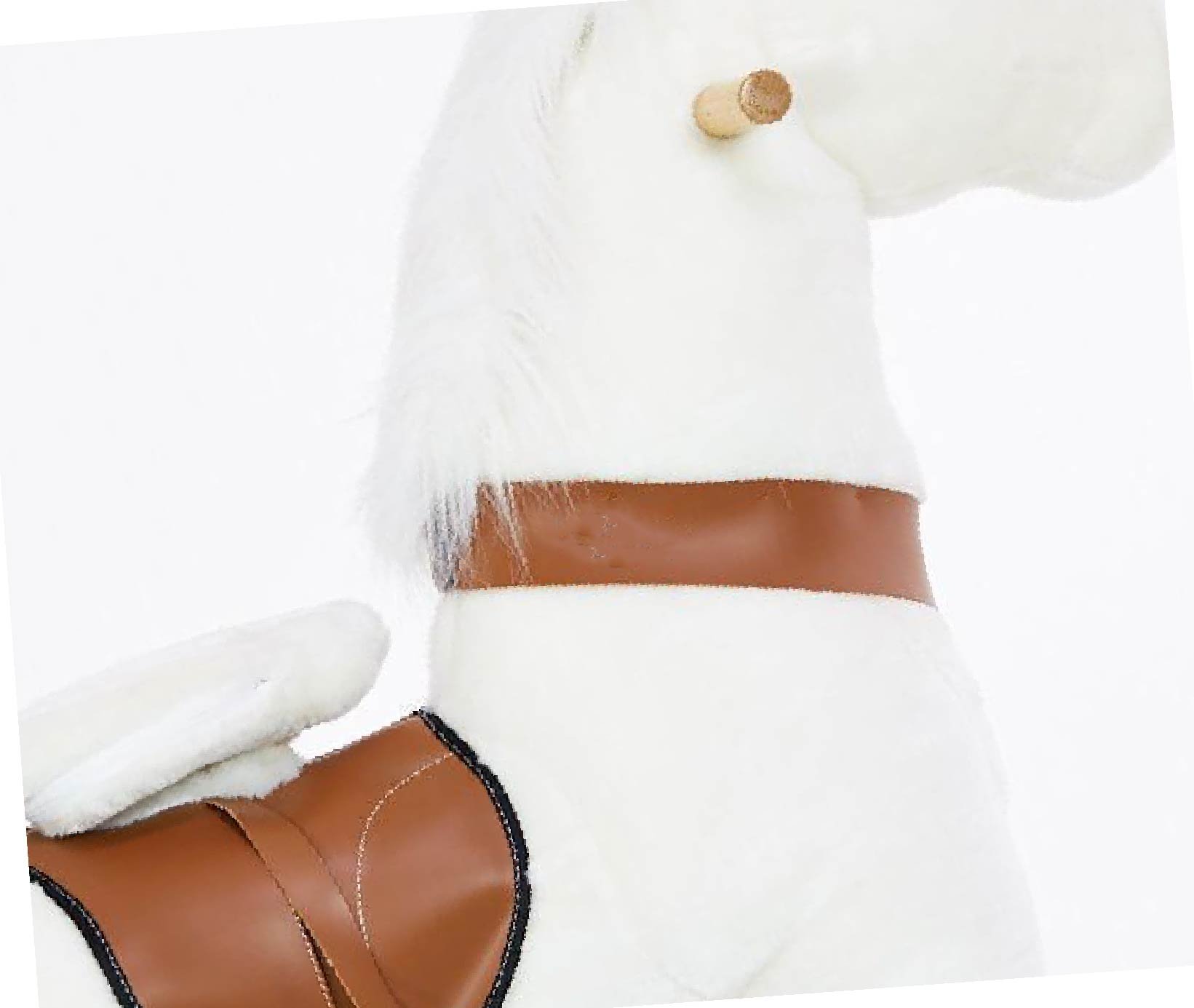 Personalise your White Ride on Walking Toy Horse Unicorn - Small
Your text (please enter text)
NB: Your Name Sticker purchase will be delivered separately
If you have chosen to personalise a product with your Child's name and a personalised name sticker is required, you will receive your name sticker within 10 - 14
working days from purchase date in a separate delivery. If embroidery is required you will receive your personalised product within the normal delivery guidelines set out in our Delivery & Shipping Page
Why the delivery price difference?
Our Freight Partners have introduced a reduction in delivery rate for deliveries of large and over-sized items to a business/commercial address. Please select appropriate destination for your delivery at checkout.
Description
**PLEASE NOTE: THIS IS A PRE-ORDER ITEM DUE TO ARRIVE IN AUGUST 2022
This riding toy ponycycle unicorn moves with your child's movements. No batteries or power supply needed. To move this ride on unicorn your child presses down on the foot rests.

The natural riding motion required to move this ride on toy will make your child feel like they are riding a real unicorn.
This ride on unicorn comes in 2 sizes - small and large. Size offered in this listing is small
Size: 69L x 29W x 78H cm
Sitting Height (from floor): 48 cm
Seat to Pedal height: 35cm
Max Load: 30kgs
To make this gift extra special, for a small additional cost have this beautiful ride on ponycycle personalised with your Child's First Name. You can order your personalisation name sticker separately by selecting personalisation option above
 Features
Handlebars located on Alexia's head makes steering easy
Added Brake function means safe stopping and more fun
Updated wheel function with bearing wheels
Perfect for indoors and outdoors (flat services only)
Makes physical activity fun – improves motor skills, strengthens abdomen and legs
Perfectly designed wheels that will not scratch your floors and for safety, locked to not roll backwards
Alexia's Construction consists of a concealed sturdy steel frame which is covered in a fire retardant soft plushmaterial
Alexia comes with a leatherette collar (not tassles as illustrated)
Environmentally friendly as no batteries or power supply required
Alexia weighs6.5kgs and supports max load of 30kgs
Alexia is an entirely safe toy and meets Australian & CEStandards
Suits Ages: 3 - 5
Product benefits
encourages physical activity
develops fine motor skills
30 Day Money Back Guarantee
1 Year Warranty
Meets Australian Safety Standards
Share the journey
In your homes #hipkids
You've earned a Free Gift! Please Choose
HipKids Wooden Tea Set
Toy Food & Beverage Set
HipKids Toy Cash Register