RUBEN Craft Table & 2 Chairs Set
This product earns you
000

pts
This product earns you
000

pts
Personalise your RUBEN Craft Table & 2 Chairs Set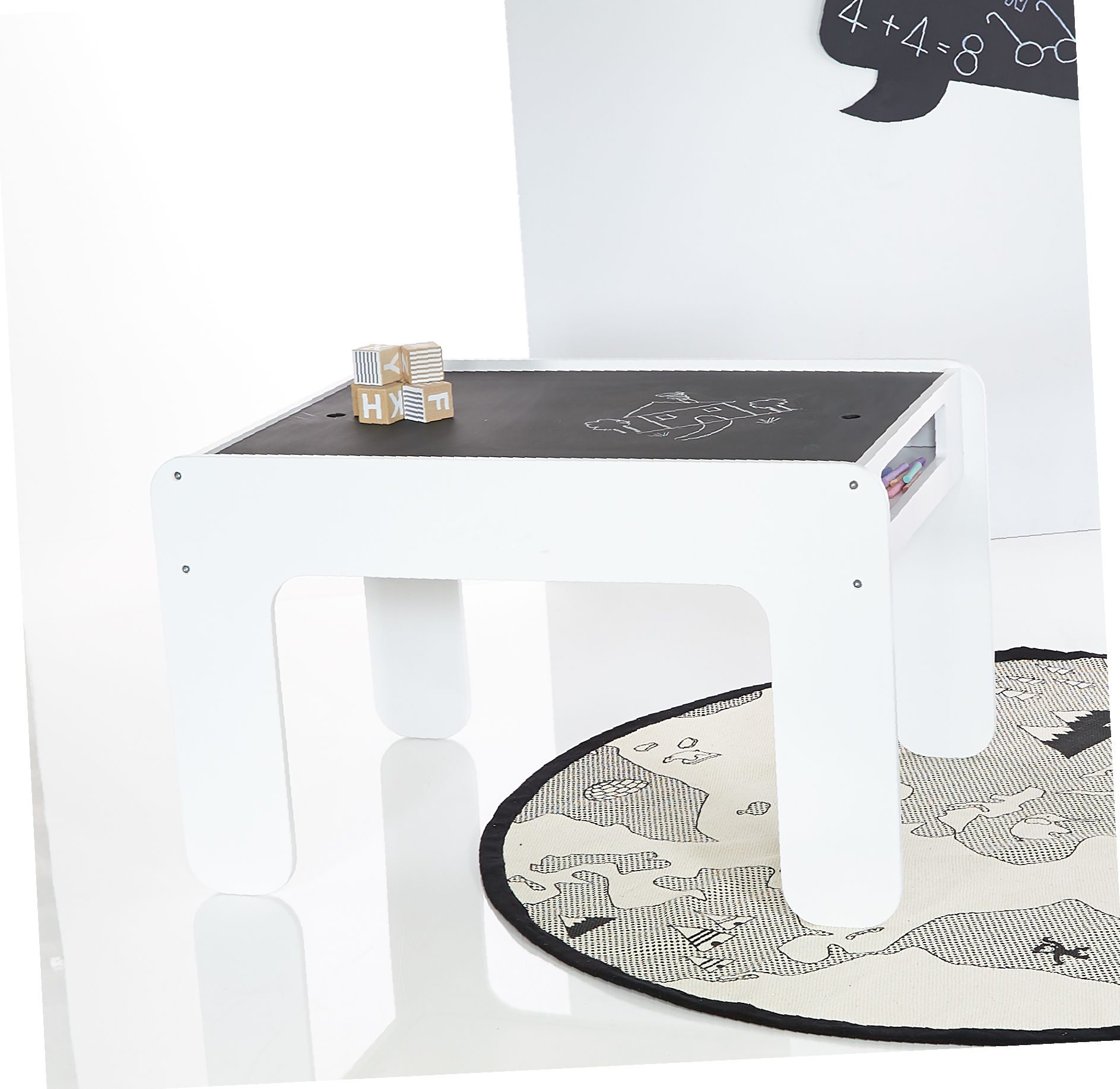 Personalise your RUBEN Craft Table & 2 Chairs Set
Your text (please enter text)
NB: Your Name Sticker purchase will be delivered separately
If you have chosen to personalise a product with your Child's name and a personalised name sticker is required, you will receive your name sticker within 10 - 14
working days from purchase date in a separate delivery. If embroidery is required you will receive your personalised product within the normal delivery guidelines set out in our Delivery & Shipping Page
Why the delivery price difference?
Our Freight Partners have introduced a reduction in delivery rate for deliveries of large and over-sized items to a business/commercial address. Please select appropriate destination for your delivery at checkout.
Description
**PLEASE NOTE: THIS IS A PRE-ORDER ITEM DUE TO ARRIVE IN AUGUST 2022
This stylish Ruben Craft table & 2 chair set is super versatile & compact. 
Ideal to be used as a Lego table, train table, arts & craft table, project table, chalkboard table, extra storage etc
The extra storage compartments under table top comes in handy for storing such items as paint, toys, books, lego, pencils & paper.
Features
Reversible chalkboard table top. Plain white finish on one side & chalkboard finish on the other
Ample storage under top. Ideal for storing such items as paint, toys, books, lego, pencils & paper
Solidly constructed from Birch Plywood and finished in non toxic lead free paint
Age: 3yrs+
Dimensions
Table: 54H x 88W x 60D (cm)
Chair seat height (from floor) 29cm
Chair height overall 55cm
Chair Depth 32cm
Nb: Arts & Crafts supplies, decor and toys displayed in photos are not included
Adult assembly required
Product benefits
sturdy solid wood construction
30 Day Money Back Guarantee
1 Year Warranty
Meets Australian Safety Standards
Premium After Sales Support Available
Share the journey
In your homes #hipkids
You've earned a Free Gift! Please Choose
HipKids Wooden Tea Set
Toy Food & Beverage Set
HipKids Toy Cash Register