Remi's Doll House w/ Doll Family & Furniture Set
Bonus wooden dolls & 20pc wooden furn set
This product earns you
000

pts
This product earns you
000

pts
Personalise your Remi's Doll House w/ Doll Family & Furniture Set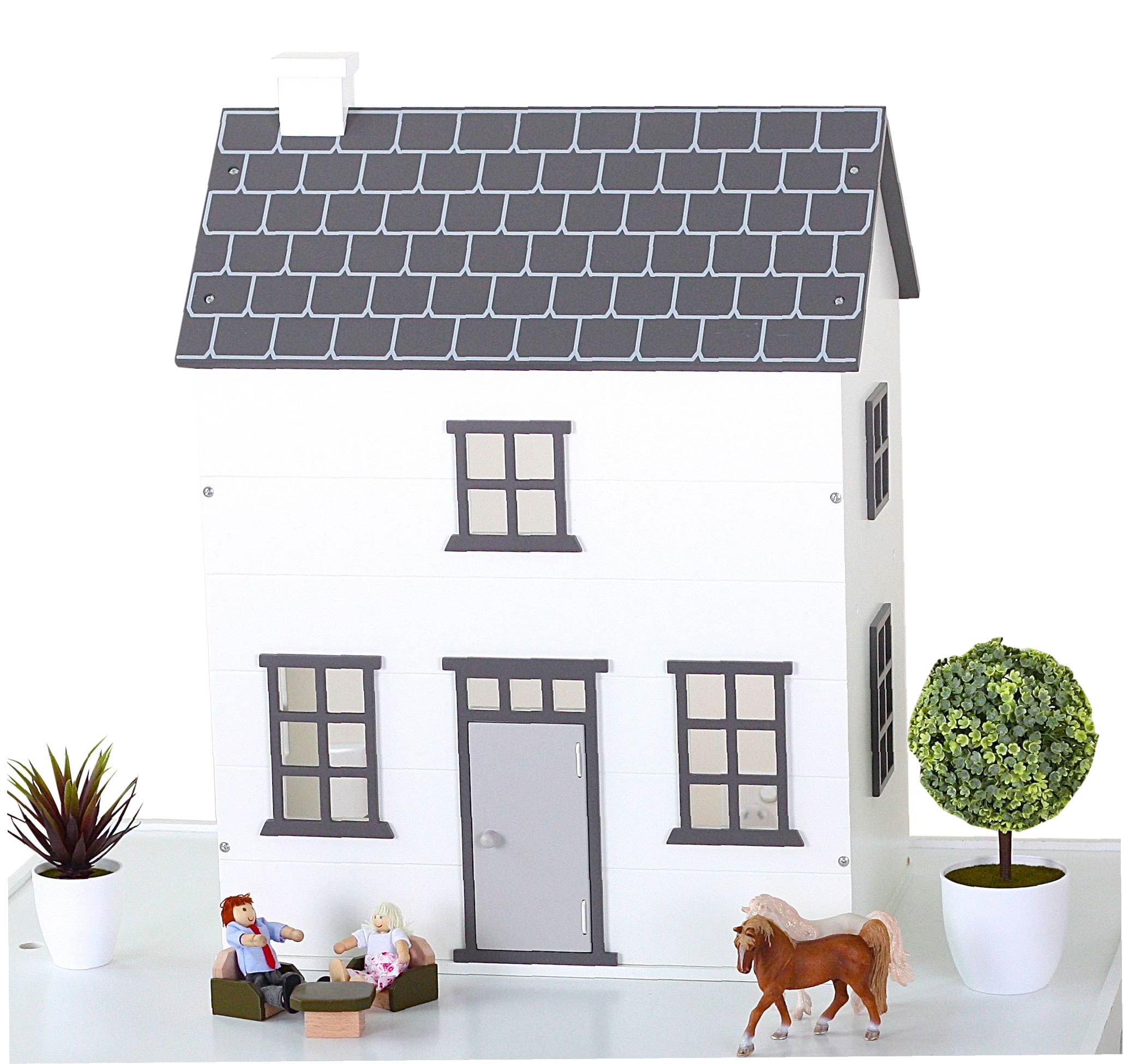 Personalise your Remi's Doll House w/ Doll Family & Furniture Set
Your text (please enter text)
NB: Your Name Sticker purchase will be delivered separately
If you have chosen to personalise a product with your Child's name and a personalised name sticker is required, you will receive your name sticker within 10 - 14
working days from purchase date in a separate delivery. If embroidery is required you will receive your personalised product within the normal delivery guidelines set out in our Delivery & Shipping Page
Why the delivery price difference?
Our Freight Partners have introduced a reduction in delivery rate for deliveries of large and over-sized items to a business/commercial address. Please select appropriate destination for your delivery at checkout.
Description
Our adorable Remi's Dolls House comes with a BONUS 20 piece furniture set and 4 doll family set.

Its simplistic, contemporary colours & design will allow Remi's Doll House to complement any room in your home.
You also have the option to style your Remi's Doll House with a Grey, Pink or Pale Blue Door - all 3 colour doors are included!
Fully decorated inside and out, with opening front door, windows with upper level in the Attic style roof, Remi's Doll house will provide hours of imaginative fun & play for your child.
To make this gft extra special, have this beautiful wooden doll house personalised with your child's first name. You can purchase your name sticker by selecting personalisation above
Features
- Includes 20 piece Furniture Set & Doll Family Set consisting of 4 wooden dolls
- Door opens for realistic play
- 3 colours to choose from: Grey, Pink or Pale Blue
- Elastic Door Hinge, making it safe for little fingers and easy to change your door colour
- Sturdy construction in hardgrade MDF
- Finished in non toxic, lead free paint
- Wooden Furntiure & 4 piece family included
- Meets Australian Toy Safety Standards AS/NZS ISO 8124, suitable for  3 years+
- Adult Assembly Required
House Dimensions: 65cm H x 51cm W x 34cm D
Please note: If you are purchasing a Remis' Personalised Doll House with Name Sticker, you will receive your name sticker in a separate delivery to Doll House. You will receive your Doll House within 2 - 5 working days from purchase date and name sticker within 10 - 14 working days. Once you receive your name sticker you can then simply attach to Doll House
Share the journey
In your homes #hipkids
Product benefits
fosters emotional & social development
promotes imagination & creativity
30 Day Money Back Guarantee
1 Year Warranty
Meets Australian Safety Standards