Car Racer Bundle
or 4 x $0.00 fortnightly with
or buy now, pay later with
or $0.00 today and spread the rest with
Personalise your Car Racer Bundle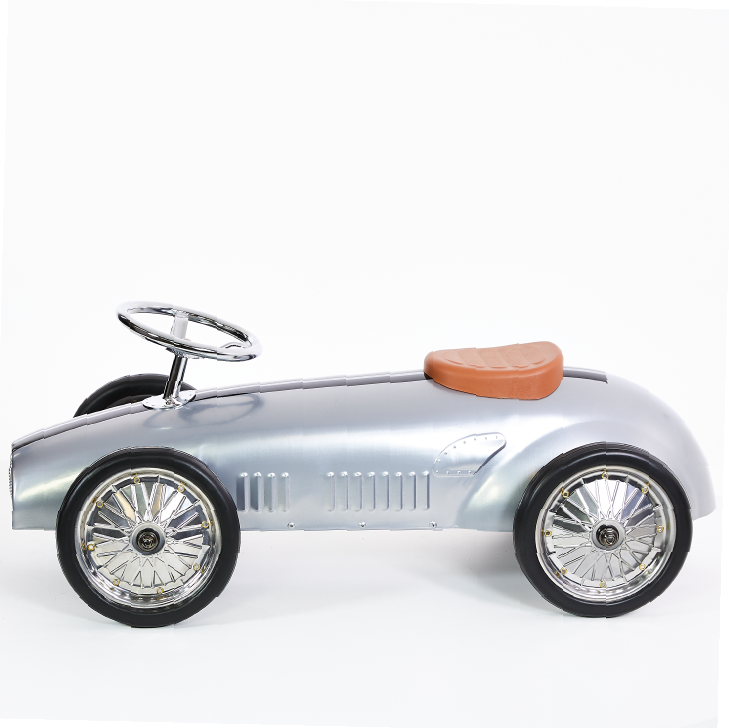 Personalise your Car Racer Bundle
Your text (please enter text)
If you have chosen to personalise this product with your Child's name, within 10 - 14 working days from purchase date you will receive, in a separate delivery your personalised name sticker which you can simply attach to your purchased product
Why the delivery price difference?
Our Freight Partners have introduced a reduction in delivery rate for deliveries of large and over-sized items to a business/commercial address. Please select appropriate destination for your delivery at checkout.
Description
This Car Racer Bundle includes 1pc Racer Car ((available in various colours) + 3pcs Steel Toy Road Signs (Give Way, Stop and Traffic Light).
Car Racer Features:
A working steering column and rubber tires
High quality lead free powder coat finish
No sharp edges
Dimensions : 80cm long x 31cm height to steering wheel, 30cm seat Height. Width 34cm (wheel to wheel), Centre of seat to steering wheel 23cm or 27cm (seat is adjustable back and forward)
Steel toy Road Signs:
Share the journey
In your homes #hipkids