Car Racer Bundle
This product earns you
000

pts
This product earns you
000

pts
Personalise your Car Racer Bundle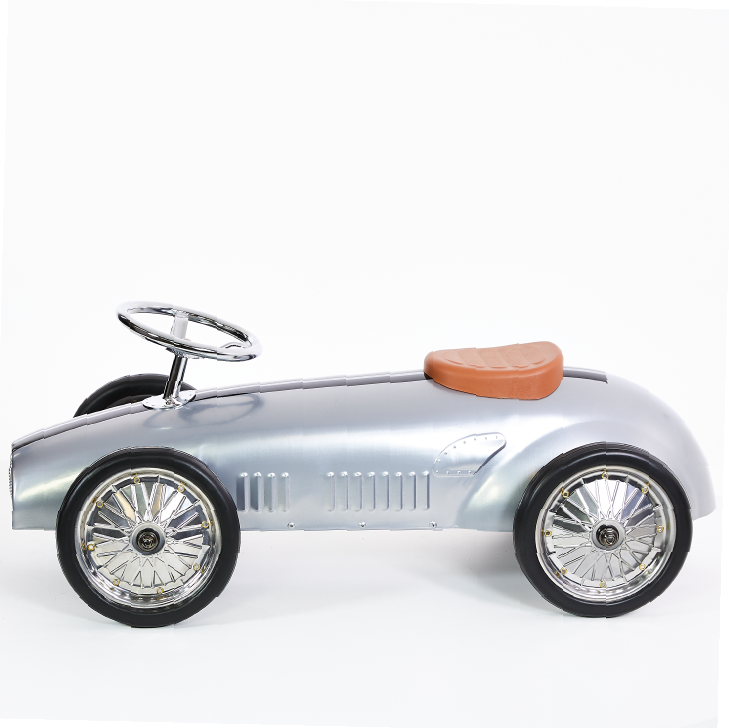 Personalise your Car Racer Bundle
Your text (please enter text)
If you have chosen to personalise a product with your Child's name and a personalised name sticker is required, you will receive your name sticker within 10 - 14
working days from purchase date in a separate delivery. If embroidery is required you will receive your personalised product within the normal delivery guidelines set out in our Delivery & Shipping Page
Why the delivery price difference?
Our Freight Partners have introduced a reduction in delivery rate for deliveries of large and over-sized items to a business/commercial address. Please select appropriate destination for your delivery at checkout.
Description
This Car Racer Bundle includes 1pc Racer Car ((available in various colours) + 3pcs Steel Toy Road Signs (Give Way, Stop and Traffic Light).
Car Racer Features:
This retro steel ride on push car will be a delight for your little boy or girl!
Modelled after classic speedsters from the 1930s, this ride on speedster race car will have your toddler racing laps around the house or outdoors in no time.
This push toy race car makes it a low-maintenance classic steel toy for any little motor enthusiasts aged 2 to 4 years and its solid steel construction will make it an ideal heirloom which will last for generations.
The combination of ride-on/push toy encourages coordination and balance for little ones while promoting motor skills and muscle development.
A working steering column and rubber tires
High quality lead free powder coat finish
No sharp edges
Dimensions : 80cm long x 31cm height to steering wheel, 30cm seat Height. Width 34cm (wheel to wheel), Centre of seat to steering wheel 23cm or 27cm (seat is adjustable back and forward)

Available in Pink, Red, Vintage White, Navy Blue and Grey.
Steel toy Road Signs:
Share the journey
In your homes #hipkids