Wheelbarrow & Ever Earth 3PC Garden Hand Tool - Bundle
or 4 x $0.00 fortnightly with
or buy now, pay later with
or $0.00 today and spread the rest with
Personalise your Wheelbarrow & Ever Earth 3PC Garden Hand Tool - Bundle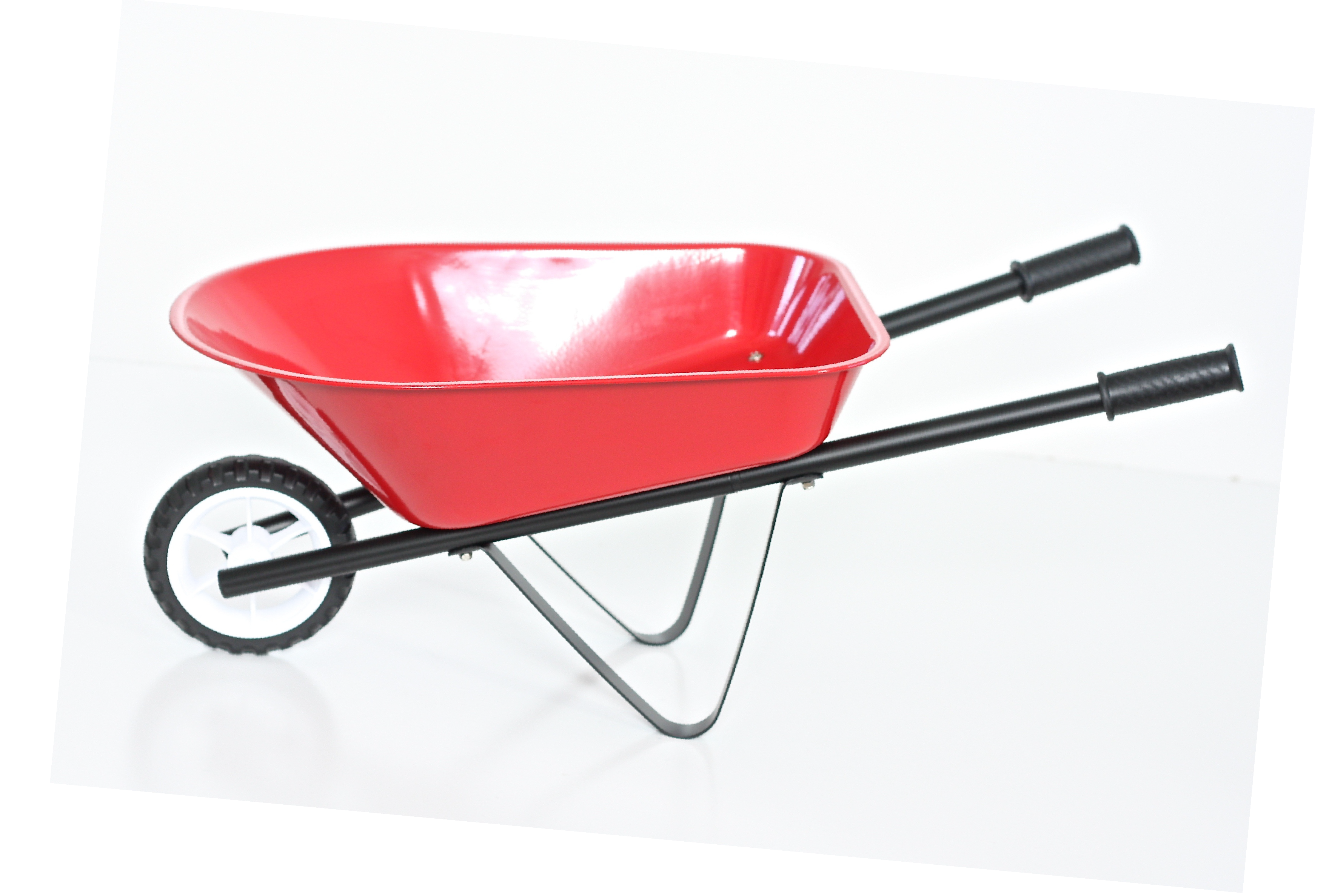 Personalise your Wheelbarrow & Ever Earth 3PC Garden Hand Tool - Bundle
Your text (please enter text)
If you have chosen to personalise this product with your Child's name, within 10 - 14 working days from purchase date you will receive, in a separate delivery your personalised name sticker which you can simply attach to your purchased product
Description
This fantastic Steel Toy Wheelbarrow bundle set comes with 1pc x steel toy wheelbarrow in your choice of Pink, Red, Green or Yellow; and 1 set of Ever Earth Set of 3 Hand Garden Tools.
The Ever Earth 3PC Garden Hand Tool Set includes a hand rake, a hands shovel, and a hand trowel. Each instrument is made of metal and has a wooden handle. The trowel measures approximately 6cm x 3cm x 22cm.
It's ideal for carting toys around or simply helping mum or dad outside with the gardening.
To make this gift extra special, have this beautiful wheelbarrow personalised with your Child's First Name. For a small additional cost, you can order your personalisation name sticker separately by selecting personalisation option above
Wheelbarrow Features:
Sturdy Steel Construction

High Quality Components

Finished in high quality lead free paint

No Sharp Edges

Suitable for children ages 2 to 5
Overall Dimensions : 64cm long , 26cm high (handle height is 30cm from floor), 30.4cm width
Share the journey
In your homes #hipkids