Brown Ride On Walking Toy Horse Pony - Large
Great fun & moves with leg power
or 4 x $0.00 fortnightly with
or buy now, pay later with
or $0.00 today and spread the rest with
Personalise your Brown Ride On Walking Toy Horse Pony - Large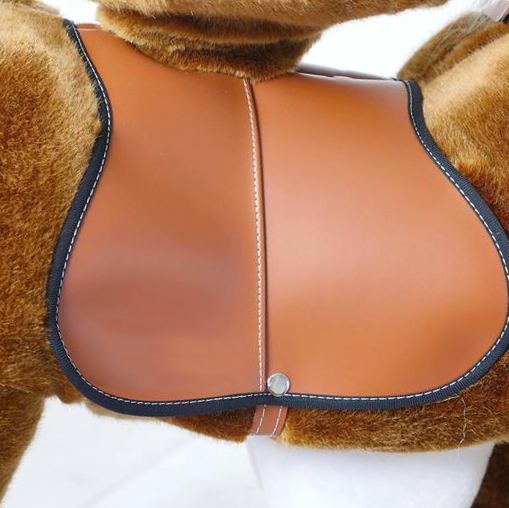 Personalise your Brown Ride On Walking Toy Horse Pony - Large
Your text (please enter text)
NB: Your Name Sticker purchase will be delivered separately
If you have chosen to personalise this product with your Child's name, within 10 - 14 working days from purchase date you will receive, in a separate delivery your personalised name sticker which you can simply attach to your purchased product
Description
We don't know how many times we've heard our kids say…. 'I want a pony'...and we can imagine you've heard it too.
This ride on toy pony horse which relies on your child's leg power to move. It is like riding a real pony, as a natural riding motion is needed to get Toby moving forward.
This ride on toy horse is available in 2 Sizes - small and large. Size offered in this listing is Large.
Actual Size: 78Lx 36W x95H cm

Sitting Height: 64 cm

Seat to pedal height: 50cm

Max Load: 40kgs
Features
Handlebars positioned on Toby's head make steering easy
Tony can be ridden indoors and outdoors (flat services only)
Toby offers physical and imaginative fun
Improves motor skills, strengthens legs and abdomen
Wheels will not scratch your floors and are locked to not roll back
Construction consists of a concealed lightweight frame covered in a fire retardant soft padded plushmaterial
Environmentally friendly as no batteries or power supply needed
Toby weighs9kgs and can support a child weighing up to 40kgs
Toby is entirely safe and meets Australian &CE Standards
Toby is Brown in colour, with a White Mane and Tail
Can be personalised with your child's name
Suits Ages:4 -8
Product benefits
encourages physical activity
develops fine motor skills
30 Day Money Back Guarantee
1 Year Warranty
Meets Australian Safety Standards
Share the journey
In your homes #hipkids