KODI Wooden Bed
Modern timber bed w/ safety rails, seat & storage
This product earns you
000

pts
This product earns you
000

pts
Why the delivery price difference?
Our Freight Partners have introduced a reduction in delivery rate for deliveries of large and over-sized items to a business/commercial address. Please select appropriate destination for your delivery at checkout.
Description
 **PLEASE NOTE: THIS IS A PRE-ORDER ITEM DUE TO ARRIVE IN AUGUST 2022
Kodi Kids Wooden Bed
This modern wooden bed not only looks stylish but also has the added feature of a bed end seat & handy storage compartment ideal for storing shoes, books and toys.
Our Kodi bed also comes with a set of removable guard rails designed to prevent your little one from falling out of bed.
Once your child is old enough guard rails can be removed converting this modern bed into a big kid bed; a bed still suitable for use well into their teens
Features
Material: Poplar Plywood
Handy bed end seat & storage compartment
Removable child safety rails
Easy assembly
Sturdy Construction
Centre Timber Support
Weight Capacity: up to 200kgs
Dimensions Single:
Overall size: 224.4cmL x 97cmW x 82cmH
Headboard: 93.5cm W x 59.8cm H
King Single:
Overall size: 238.4cmL x 111cmW x 82cmH
Headboard: 107.5cm W x 59.8cm H
We recommend our 22cm Mattress with our Kodi Timber bed
Please Note: Our Kodi Bed is delivered within 2 cartons
We also sell via our website Quality Kids Mattresses specifically designed for growing bodies. Our mattresses are manufactured & designed to promote deep, sound sleep using the same industry leading technologies & materials used for Adult mattresses. Our Mattresses are compressed & delivered to your door in a box. We recommend our 22cm high mattress for our Timber Bed to achieve this look.
Product features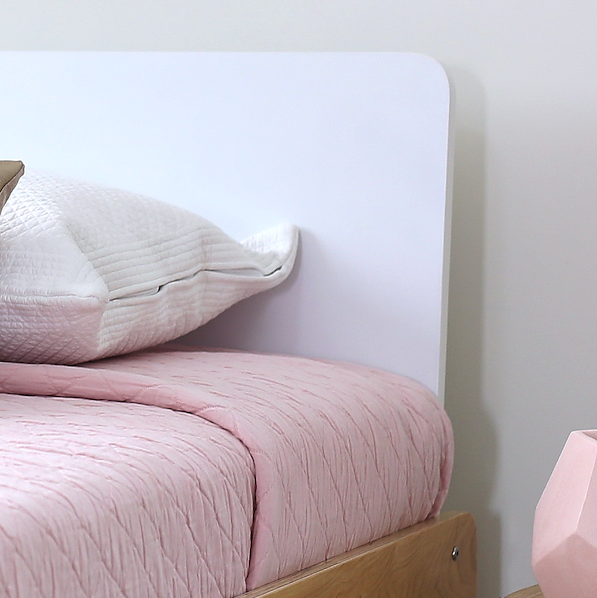 On-Trend Contemporary Design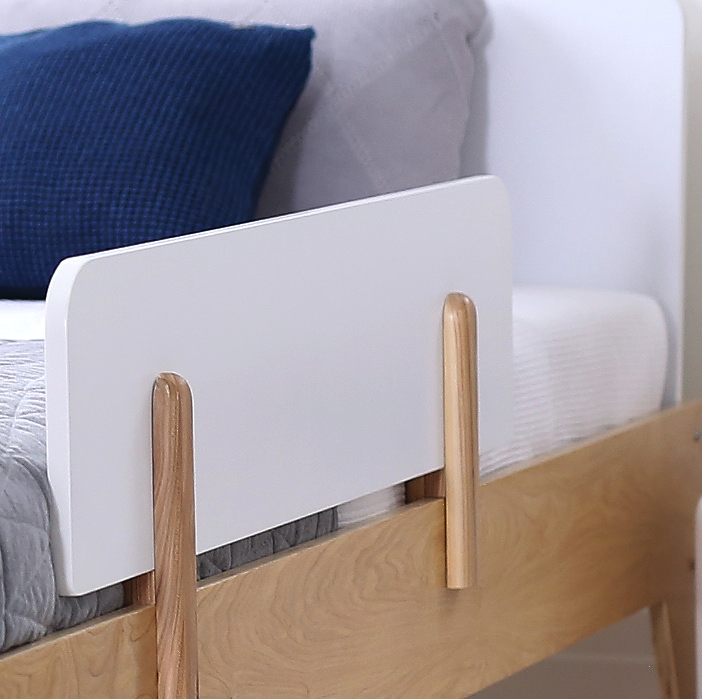 Comes With Safety Rails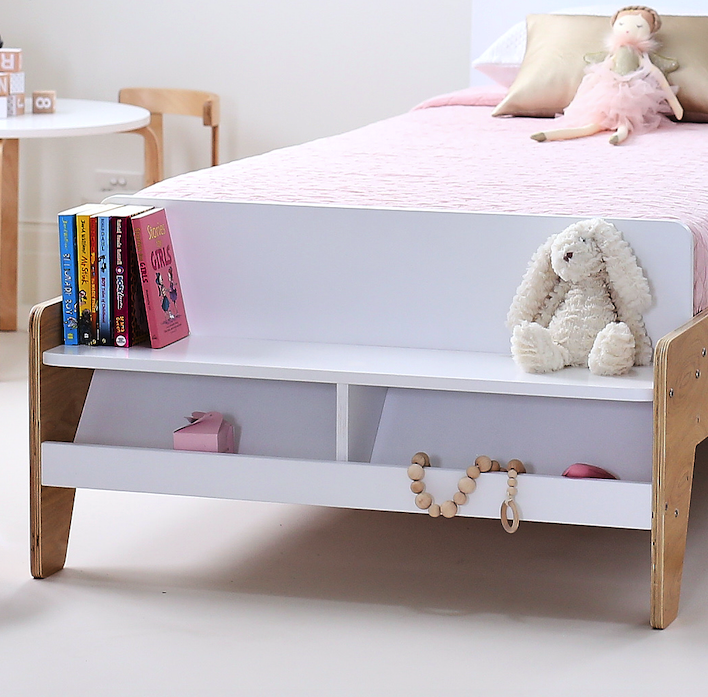 Handy Storage & Bench Seat
Share the journey
In your homes #hipkids