Kids Loft Timber Bed (Single Size)
Fun, modern kids bed incl. slide & climbing wall
This product earns you
000

pts
This product earns you
000

pts
Why the delivery price difference?
Our Freight Partners have introduced a reduction in delivery rate for deliveries of large and over-sized items to a business/commercial address. Please select appropriate destination for your delivery at checkout.
Description
Your child will love this fun single size loft bed with slide & climbing wall. Parents will also love the fact that this bed is sturdily built & very safe whether your child plays or rests.
There is also ample room under bed to store & tidy away your little one's clutter. A real winner among children and parents! 
Features:
Solid Timber Frame
Include Slide & Climbing Wall
Solid side Safety rail
Solid timber slats
Interchangeable slide & climbing rail
Easy adult assembly 
Safe & sturdy construction
Weight Capacity: up to 200kgs
Dimensions Headboard: 100cm Wide x 77cm High X 2.5cm Deep
Dimensions of Overall Bed: 200cm Wide (including Slide) x 77cm High X 198cm Long
Bed Length: 198cm
Side Rail Height from Floor: 40cm
Height of internal Bed Slats from Floor: 46cm
Not Included (as displayed): Mattress, Pillows, Sheets, Storage units (under bed)
NB: This bed has been designed so that the side without the safety rail is placed along a wall
If you are purchasing a mattress with your bed, we recommend a mattress no higher than 22cm, which we also offer.
 
Please Note: Our Loft Bed is delivered within 3 cartons
We also sell via our website Quality Kids Mattresses specifically designed for growing bodies. Our mattresses are manufactured & designed to promote deep, sound sleep using the same industry leading technologies & materials used for Adult mattresses. Our Mattresses are compressed & delivered to your door in a box. We recommend our 22cm high mattress for our Timber Bed to achieve this look.
Share the journey
In your homes #hipkids
Product features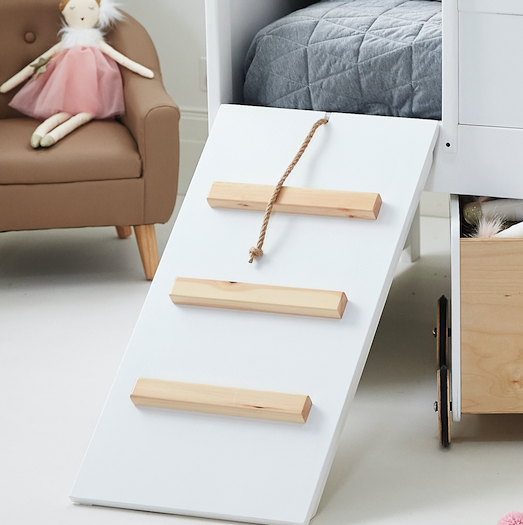 Climbing Wall & Rope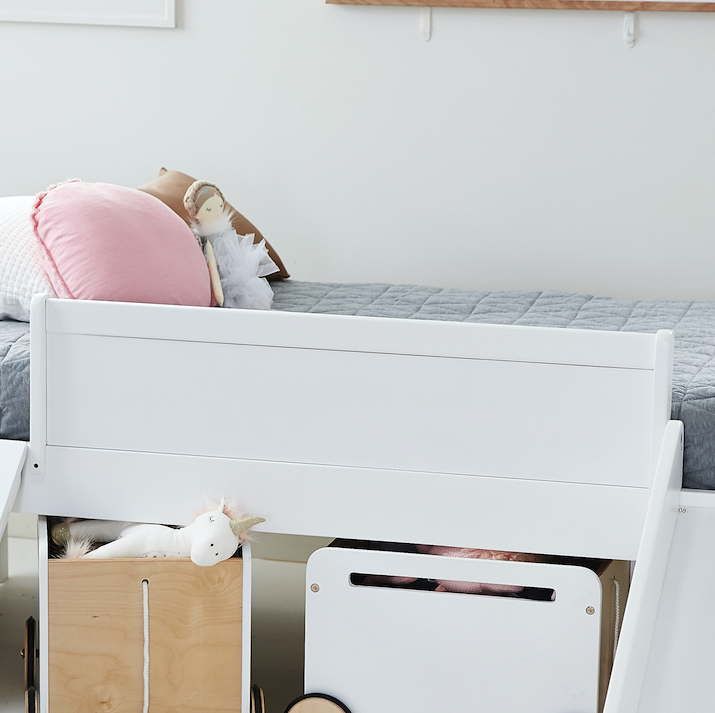 Side Rail For Safety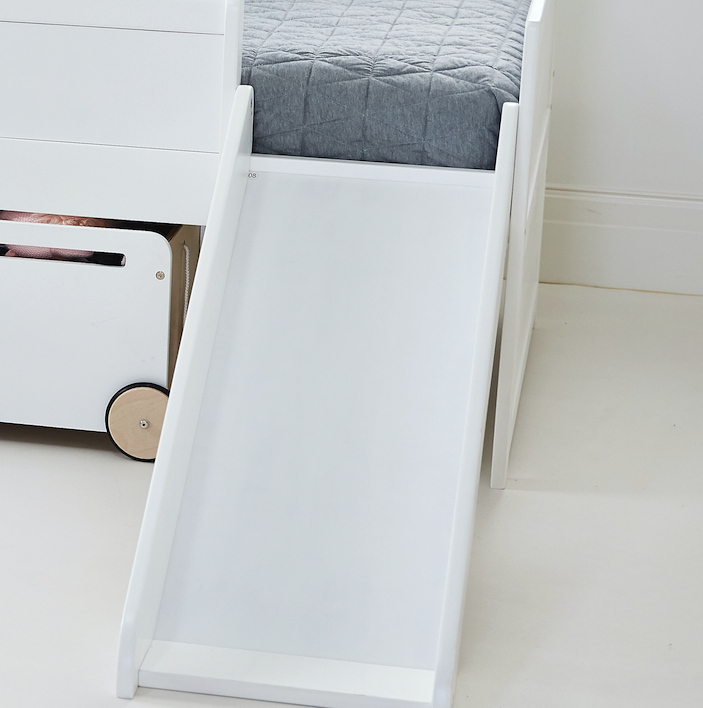 Fun Sturdy Slide