Benji Toy Box
Can be personalised with your child's name
This product earns you
000

pts
This product earns you
000

pts
Personalise your Benji Toy Box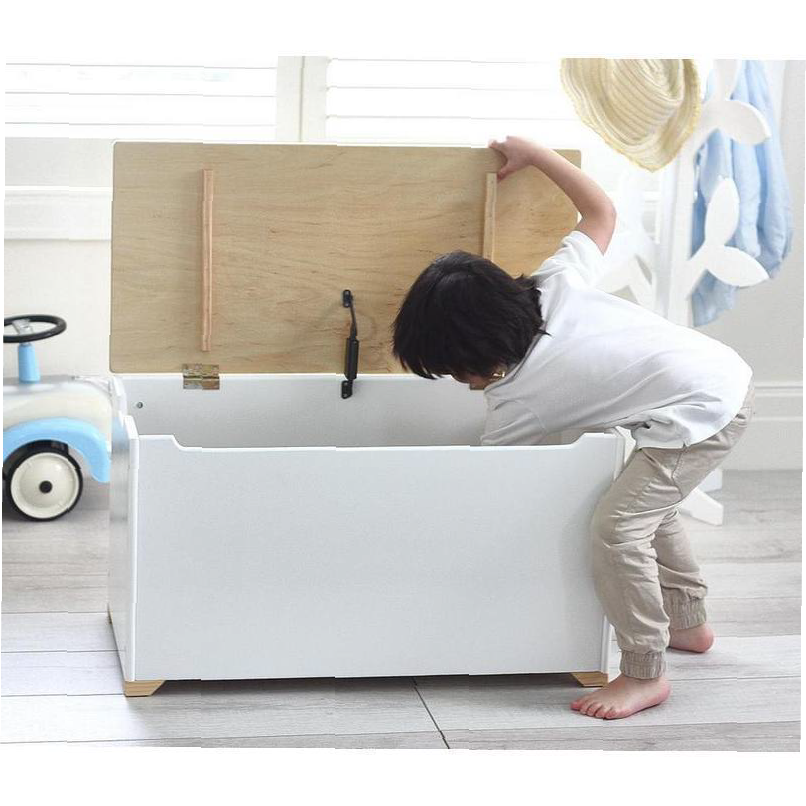 Personalise your Benji Toy Box
Your text (please enter text)
NB: Your Name Sticker purchase will be delivered separately
If you have chosen to personalise a product with your Child's name and a personalised name sticker is required, you will receive your name sticker within 10 - 14
working days from purchase date in a separate delivery. If embroidery is required you will receive your personalised product within the normal delivery guidelines set out in our Delivery & Shipping Page
Why the delivery price difference?
Our Freight Partners have introduced a reduction in delivery rate for deliveries of large and over-sized items to a business/commercial address. Please select appropriate destination for your delivery at checkout.
Description
**PLEASE NOTE: THIS IS A PRE-ORDER ITEM DUE TO ARRIVE IN SEPTEMBER 2022
This large contemporary Benji Toy Box will definitely help keep any playroom, bedroom or family room clutter free. Ideal for storing toys, shoes, books or anything you fancy.
Our Benji range also consists of an activity table and standard table chair sets.
Features:
Contemporary & Simplistic Design
Solid Construction (Made From Solid Birch plywood)
Large Storage Dimensions
Slow Closing Safety Hinge
Dimensions: 79cm W x 39cm D x 44cm H
For a small additional cost you can get this quality Benji Toy Box personalised with your child's name. . You can order your personalisation name sticker below
Assembly Required
Please note: Personalised name sticker displayed in images above can be purchased separately by selecting personalisation option above and is not included as part of this toy box purchase
Share the journey
In your homes #hipkids
Product benefits
sturdy solid wood construction
30 Day Money Back Guarantee
1 Year Warranty
Meets Australian Safety Standards
Premium After Sales Support Available