HipKids 3 Wheel Scooter w/ Wicker Basket
This product earns you
000

pts
This product earns you
000

pts
Why the delivery price difference?
Our Freight Partners have introduced a reduction in delivery rate for deliveries of large and over-sized items to a business/commercial address. Please select appropriate destination for your delivery at checkout.
Description
Scooters are a great way for kids to enjoy some physical activity outdoors, it also helps improve their coordination and fine motor skills. 

This beautiful HipKids 3 Wheel Scooter comes with a cane wicker basket ideal for storing your child's favourite possessions. Handle Bars are adjustable and can be folded down for easy compact storage 
Rest assured this 3 Wheel Scooter meets strict Australian Safety Standards
It's 3 wheel design also prevents "over steering" which can result in nasty accidents. 

Scooter wheels also light up when scooter is on the move. The LEDs in wheels are powered by the friction no batteries required! 
Features:
For ages 2-6
Wicker Basket included
LED lit Wheels 
Adjustable handlebar 
Fold down Handlebar for easy storage 
Stable 3 wheel design
Lightweight design
Available in Vintage White, Blush Pink and Dark Blue
Meets European and Australian Safety Standards
Specifications:
Max weight 50kg
Product Weight: 2.8kg
Wheel diameter: 120mm
Deck width:13cm
Deck Length: 60cm
Foot area length: 28.4cm
Adjustable handlebar heights (From Ground): 

69cm / 75cm / 81cm

Suitable for 2 years+
Share the journey
In your homes #hipkids
Product features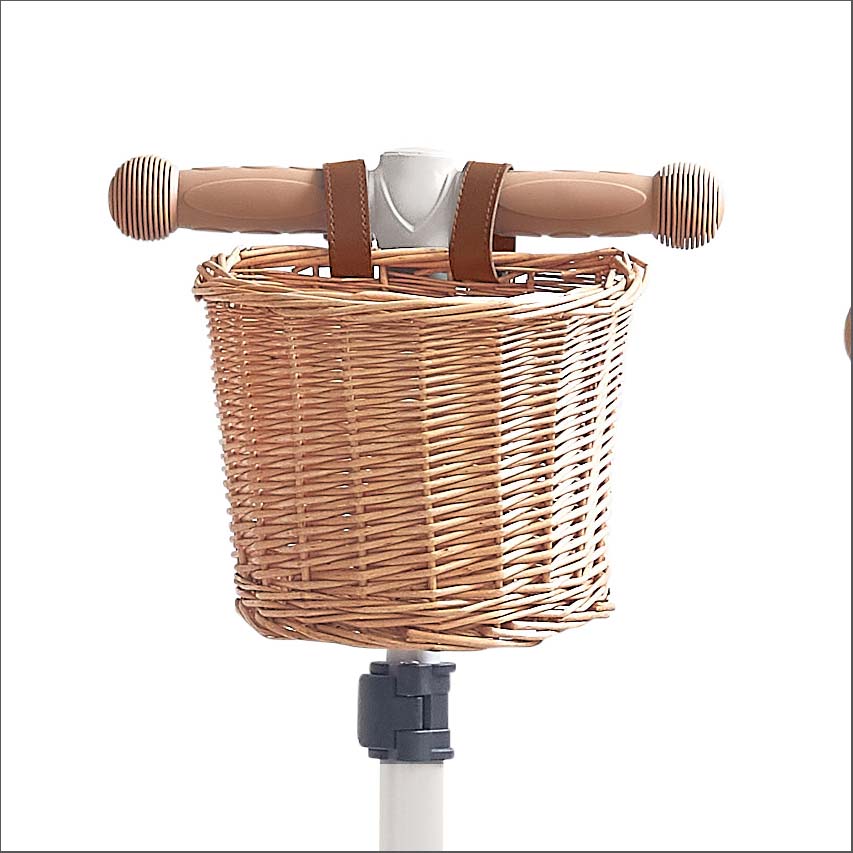 Generous Size Wicker Basket
Perfect for storing your little ones favourite toys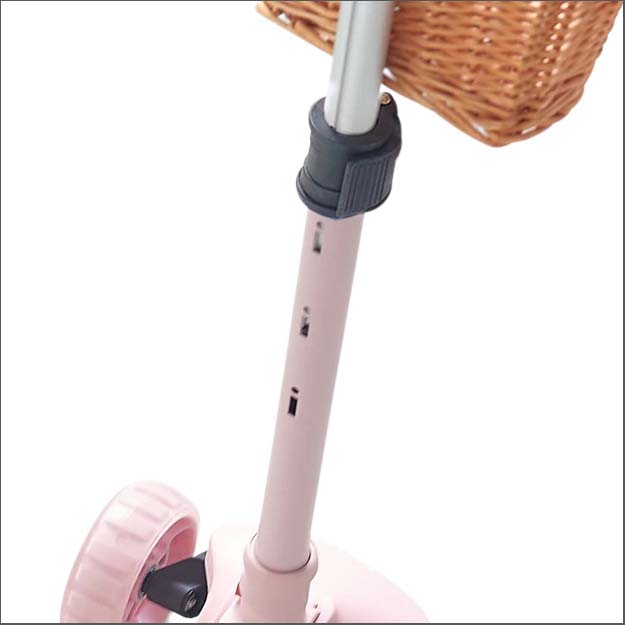 3 Adjustable Handle Bar Heights
Height (from ground to handle bar grip): 69cm / 75cm / 81cm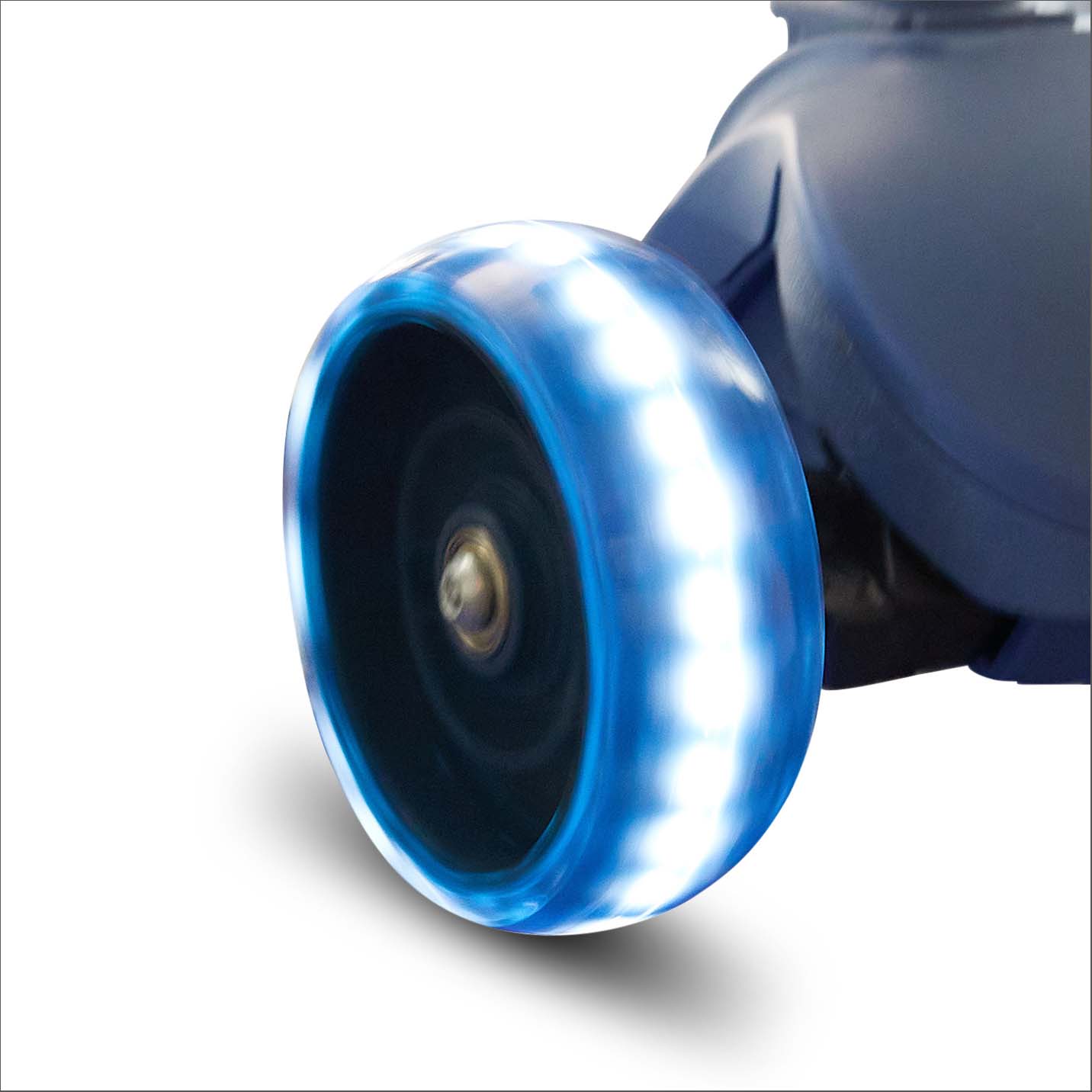 LED Light Wheels
Scooter wheels will light up when on the move. LEDs in wheels powered by friction not batteries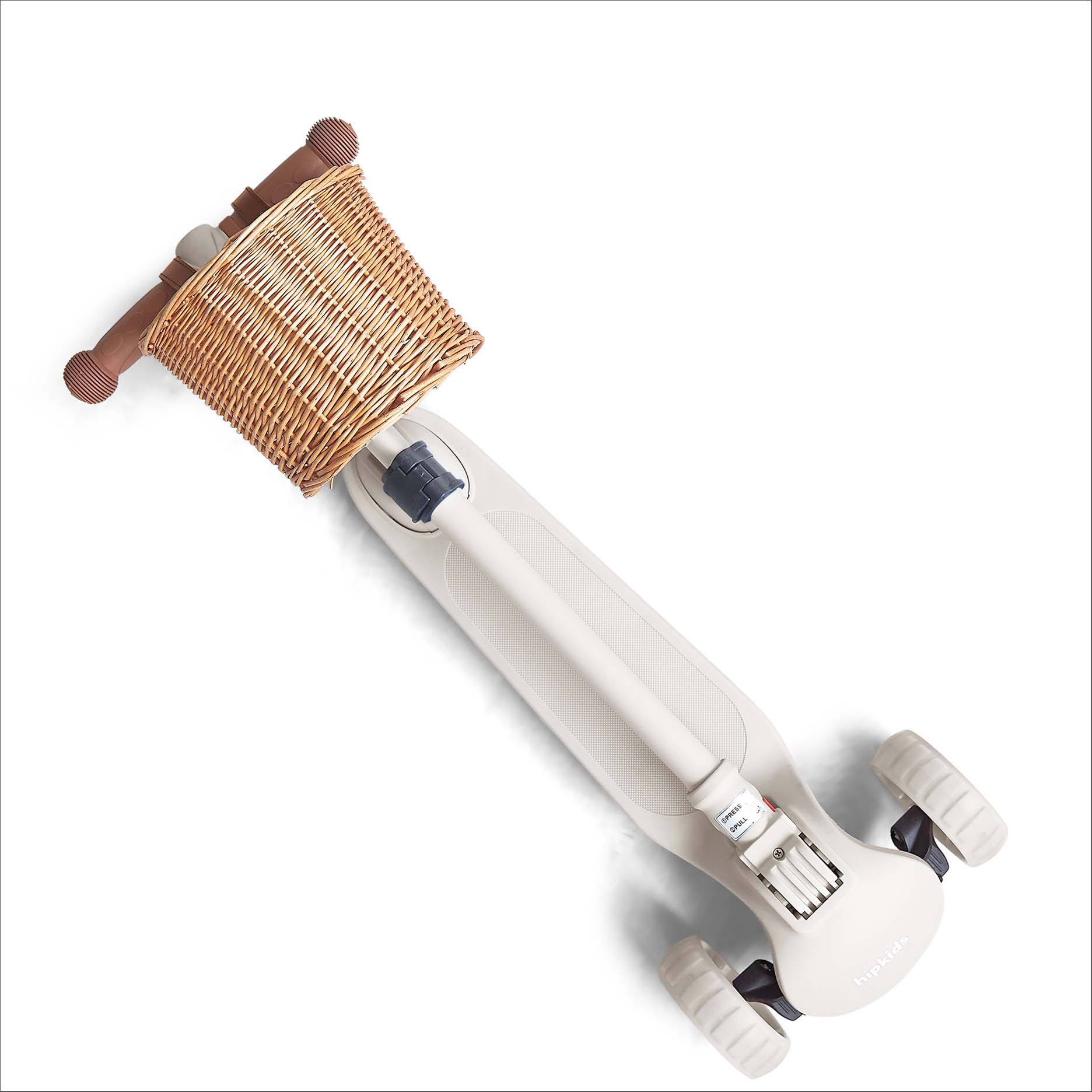 Easy Fold Down Handlebars
Allows Easy Storage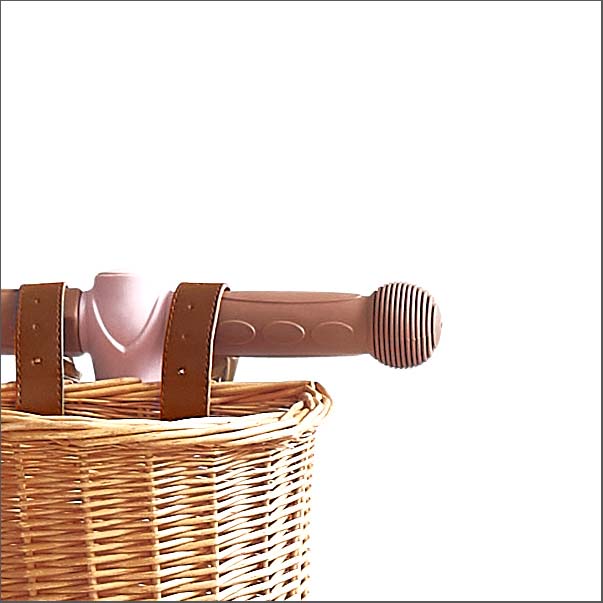 Soft Handle Bar Grips
For your child's safety