Bodie Toy Storage Box
Handy front bookshelf & large size
or 4 x $0.00 fortnightly with
or buy now, pay later with
or $0.00 today and spread the rest with
Personalise your Bodie Toy Storage Box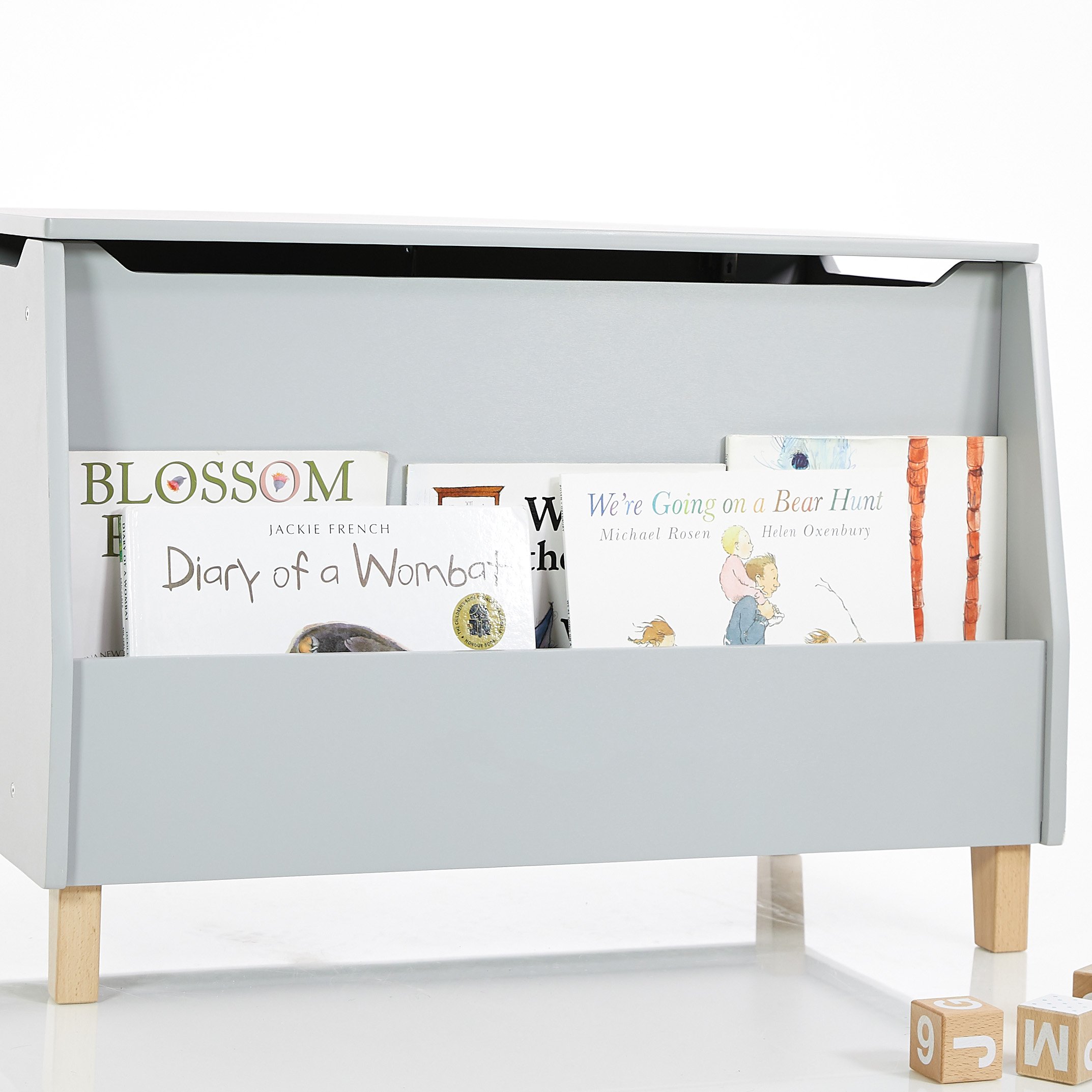 Personalise your Bodie Toy Storage Box
Your text (please enter text)
NB: Your Name Sticker purchase will be delivered separately
If you have chosen to personalise this product with your Child's name, within 10 - 14 working days from purchase date you will receive, in a separate delivery your personalised name sticker which you can simply attach to your purchased product
Why the delivery price difference?
Our Freight Partners have introduced a reduction in delivery rate for deliveries of large and over-sized items to a business/commercial address. Please select appropriate destination for your delivery at checkout.
Description
Get Organized with this large versatile Bodie Toy Storage Box. It has a handy front book shelf, positioned low enough to the ground so your little one can easily reach for his/her favourite book/s
It can be used as a bookcase, toy box or bed side table.
Overall Unit Dimensions: L 75cm x H 52cm x D 45cm
This storage unit is well constructed from Birch plywood, painted in non-toxic, lead free paint
Product benefits
sturdy solid wood construction
30 Day Money Back Guarantee
1 Year Warranty
Meets Australian Safety Standards
Premium After Sales Support Available
Share the journey
In your homes #hipkids