Bodie Toy Storage Box
Handy front bookshelf & large size
This product earns you
000

pts
This product earns you
000

pts
Personalise your Bodie Toy Storage Box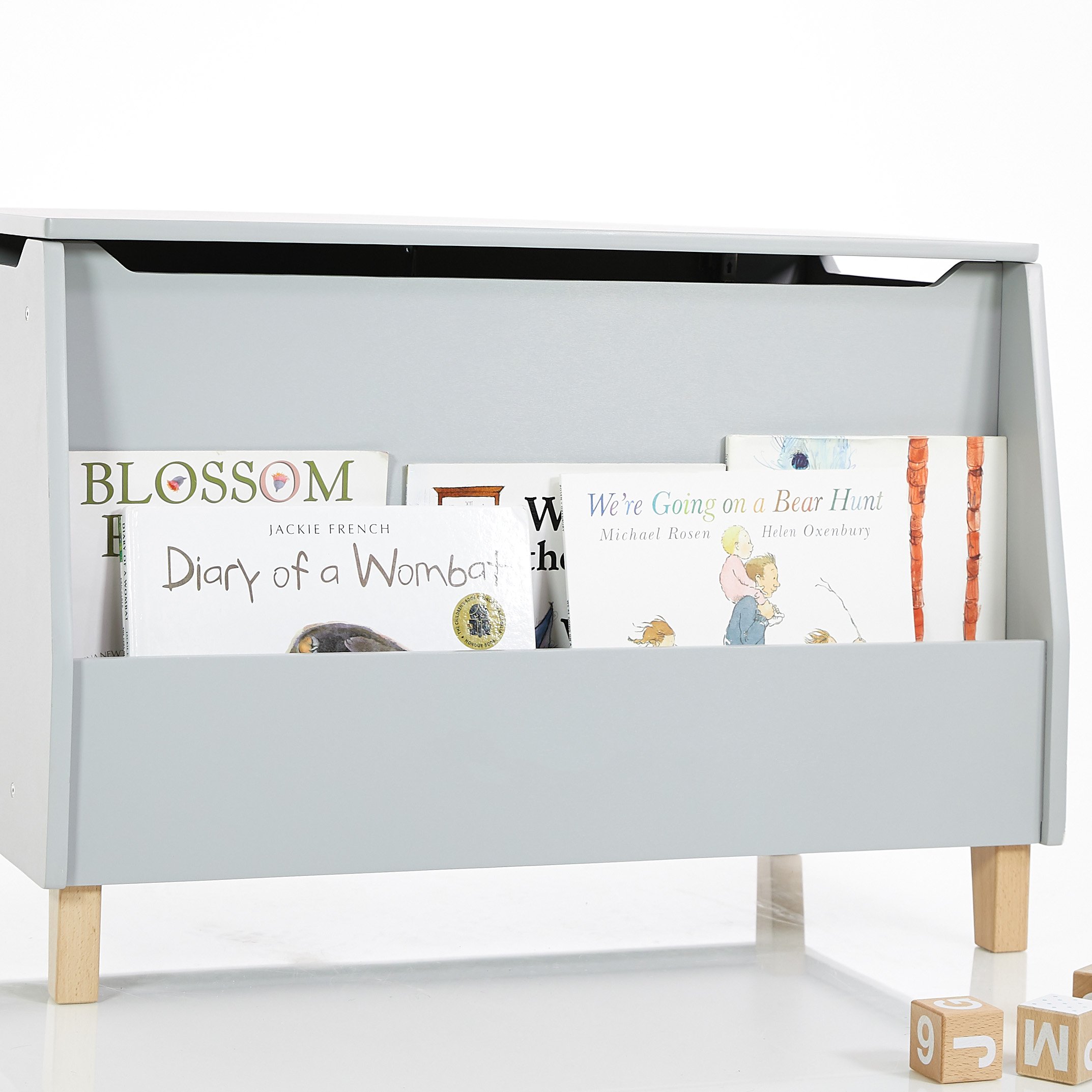 Personalise your Bodie Toy Storage Box
Your text (please enter text)
NB: Your Name Sticker purchase will be delivered separately
If you have chosen to personalise a product with your Child's name and a personalised name sticker is required, you will receive your name sticker within 10 - 14
working days from purchase date in a separate delivery. If embroidery is required you will receive your personalised product within the normal delivery guidelines set out in our Delivery & Shipping Page
Why the delivery price difference?
Our Freight Partners have introduced a reduction in delivery rate for deliveries of large and over-sized items to a business/commercial address. Please select appropriate destination for your delivery at checkout.
Description
Get Organized with this Bodie Toy Storage Box, great for storing toys, books etc.
It can be used as a bookcase, toy box or bed side table.
Overall Unit Dimensions: L 75cm x H 52cm x D 45cm
This storage unit is well constructed from Birch plywood, painted in non-toxic, lead free paint
Share the journey
In your homes #hipkids
You've earned a Free Gift! Please Choose
HipKids Wooden Tea Set
Toy Food & Beverage Set
HipKids Toy Cash Register