Charlie Teddy Bear - Plush Toy
Personalise it w/ child's name
This product earns you
000

pts
This product earns you
000

pts
Personalise your Charlie Teddy Bear - Plush Toy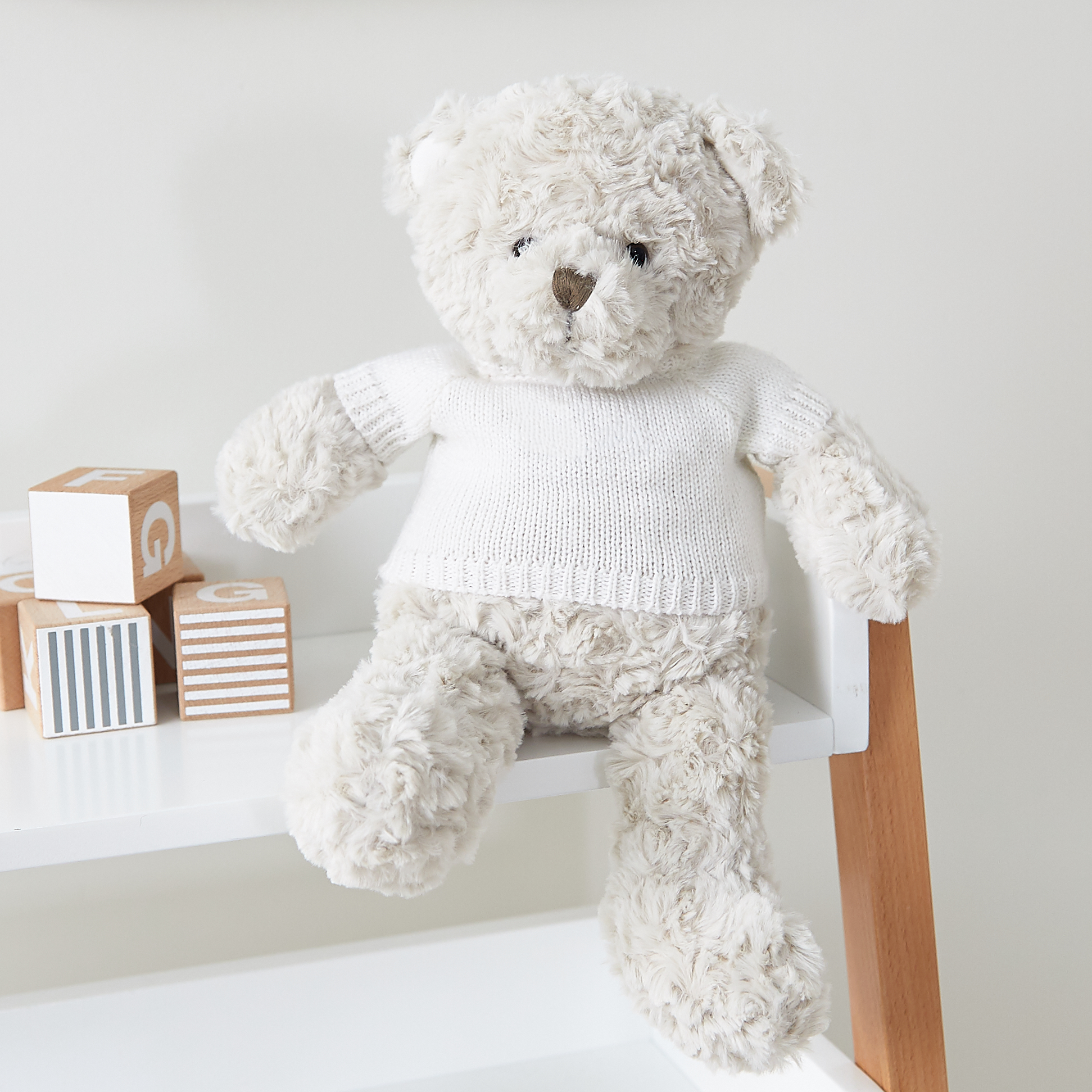 Personalise your Charlie Teddy Bear - Plush Toy
Your text (please enter text)
If you have chosen to personalise a product with your Child's name and a personalised name sticker is required, you will receive your name sticker within 10 - 14
working days from purchase date in a separate delivery. If embroidery is required you will receive your personalised product within the normal delivery guidelines set out in our Delivery & Shipping Page
Why the delivery price difference?
Our Freight Partners have introduced a reduction in delivery rate for deliveries of large and over-sized items to a business/commercial address. Please select appropriate destination for your delivery at checkout.
Description
Charlie Bear is super soft and cuddly. Charlie comes with a removable white knitted sweater which can also be personalised with your little one's name.
Material: 100% polyester
Height: 38cm
Suitable for newborn +
Meet Australian / New Zealand Toy Safety Standards AS/NZS ISO 8124 Part1, 2 & 3
Share the journey
In your homes #hipkids
You've earned a Free Gift! Please Choose
HipKids Wooden Tea Set
Toy Food & Beverage Set
HipKids Toy Cash Register