Wooden Musical Toy Piano
Incl. bonus music book & keyboard guide
This product earns you
000

pts
This product earns you
000

pts
Personalise your Wooden Musical Toy Piano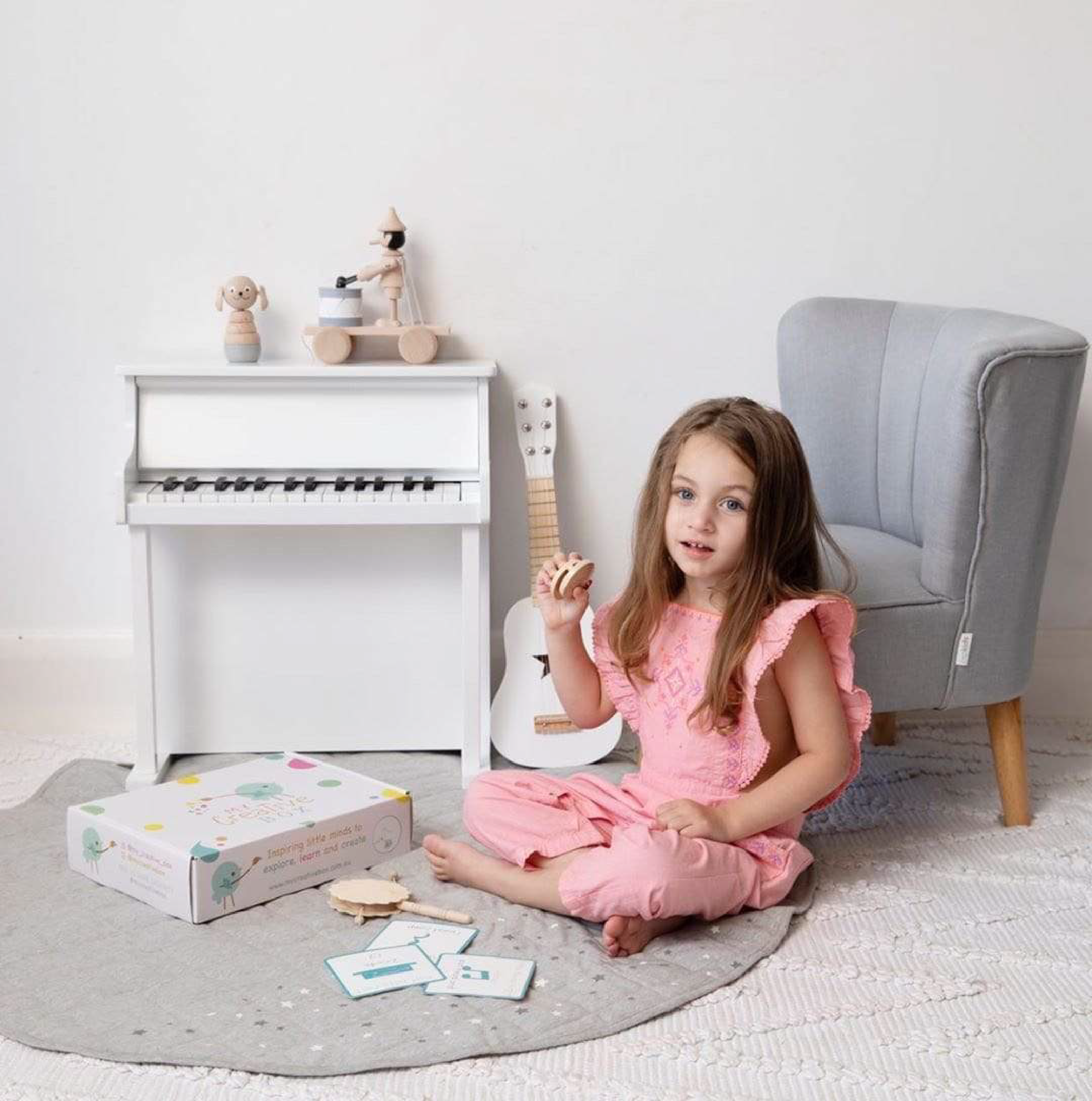 Personalise your Wooden Musical Toy Piano
Your text (please enter text)
NB: Your Name Sticker purchase will be delivered separately
If you have chosen to personalise a product with your Child's name and a personalised name sticker is required, you will receive your name sticker within 10 - 14
working days from purchase date in a separate delivery. If embroidery is required you will receive your personalised product within the normal delivery guidelines set out in our Delivery & Shipping Page
Why the delivery price difference?
Our Freight Partners have introduced a reduction in delivery rate for deliveries of large and over-sized items to a business/commercial address. Please select appropriate destination for your delivery at checkout.
Description
FREE BONUS: Colour Coded Music Book & Matching Keyboard Guide

How Many Children Have Their 'Very Own' Wooden Upright Piano?
Encourage your child to be creative at the piano.
This kids piano is designed to encourage the very young to play and develop a love of music.
This Musical Toy Piano is beautifully made out of wood and finish in a high-gloss lead free paint and comes with a matching stool. Chromatically tuned, this toddler music toy piano with a full two-octave span, small hammers strike metal rods, produces lovely chime-like tones.
This kids toy piano never goes out of tune and the tone never changes. This musical toy instrument elegantly designed, yet extremely durable and sturdy.
The 30 full-sized keys provide your child the opportunity to learn proper 'finger stretch,' basic music concepts and playing skills.
To make this gift extra special, for a small additional cost have this beautiful toy piano personalised with your Child's First Name. You can order your personalisation name sticker above
Piano dimensions: 54.5cm H x 25cm D x 50.5cm W
Stool Dimensions: 20cm H X 18 D X 28cm W
Meets Australian Toy Safety Standards AS/NZS ISO 8124, suitable for Children aged 3 years +
Available in Black and White
Share the journey
In your homes #hipkids
Product benefits
promotes imagination & creativity
develops fine motor skills
30 Day Money Back Guarantee
1 Year Warranty
Meets Australian Safety Standards