Aeroplane Ride on / Rocker
Personalised it! w/ your child's name
This product earns you
000

pts
This product earns you
000

pts
Personalise your Aeroplane Ride on / Rocker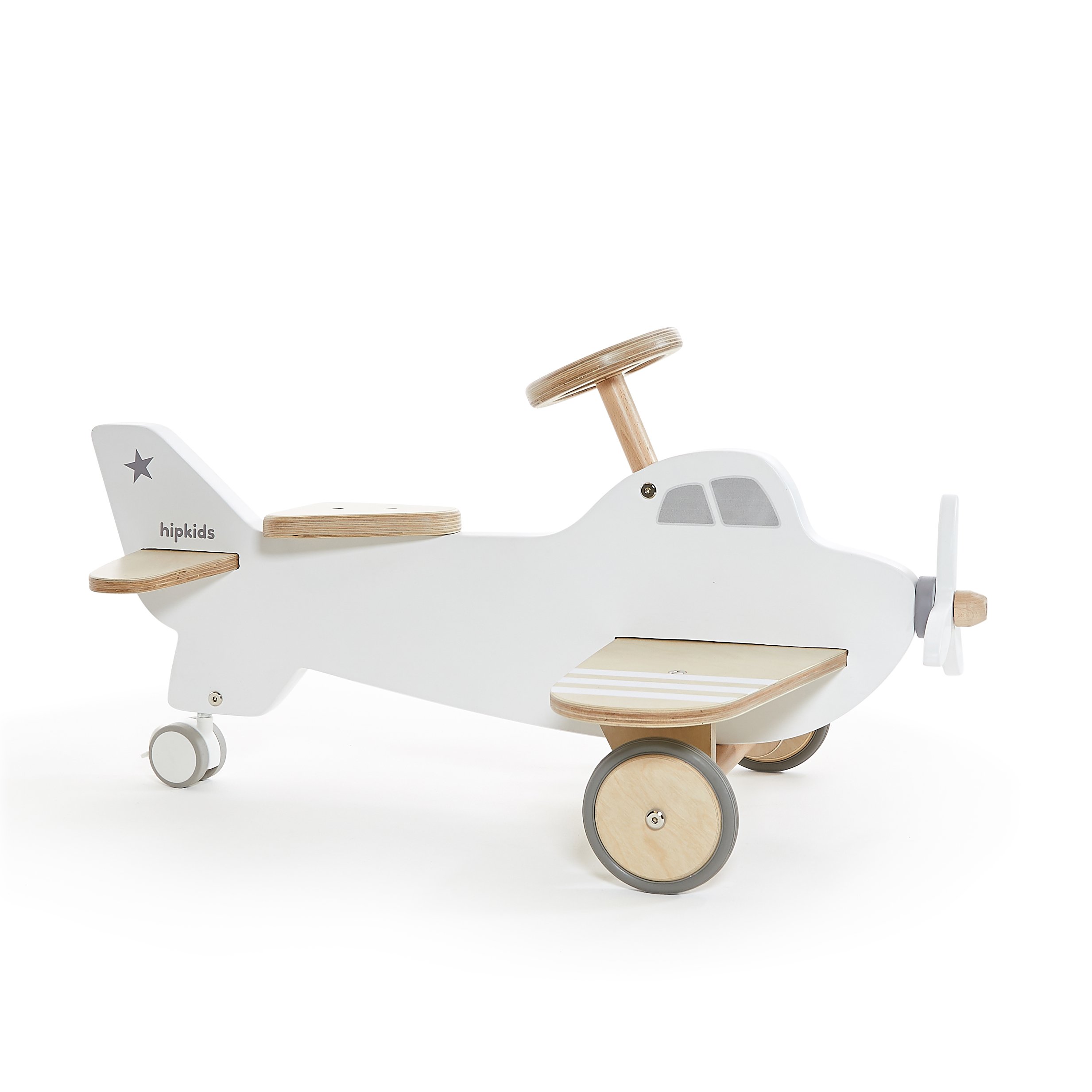 Personalise your Aeroplane Ride on / Rocker
Your text (please enter text)
If you have chosen to personalise a product with your Child's name and a personalised name sticker is required, you will receive your name sticker within 10 - 14
working days from purchase date in a separate delivery. If embroidery is required you will receive your personalised product within the normal delivery guidelines set out in our Delivery & Shipping Page
Why the delivery price difference?
Our Freight Partners have introduced a reduction in delivery rate for deliveries of large and over-sized items to a business/commercial address. Please select appropriate destination for your delivery at checkout.
Description
This versatile ride on Aeroplane can be turned into a rocking plane by simply attaching rocking base which is included. 
This ride on plane can be initially used with rocker base for children aged closer to 12 months and as your little one grows the rocker base can be removed and plane can be used as a ride-on strengthening little legs and help promote physical activity       
Rear wheel swivels allowing the plane to be manoeuvred left to right
Dimension: L 93 x W 56 x H 49cm
Seat to floor 33 cm

Suitable for 12 months +
Meets AS/NZS ISO 8124.1:2019 Safety Standards
Maximum Weight Capacity: 60KGS
Share the journey
In your homes #hipkids
Product benefits
encourages physical activity
develops fine motor skills
30 Day Money Back Guarantee
1 Year Warranty
Meets Australian Safety Standards